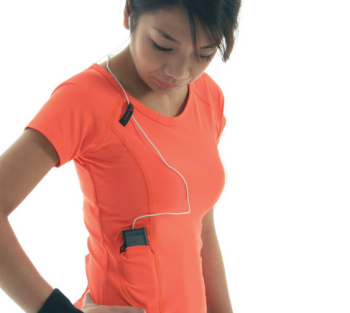 For all those iPod owners that have wished upon a star for an easier, more fashionable way to carry your mobile tunes around rather than the inside of a coat or pants pocket, we've got a solution to your music blues.
Urban Tool has the iShirt, a top specially designed to carry your iPod (or mobile phone) in an elastic, partially hidden pocket. No more worries about dropping your iPod while running or trying to find it in your coat pocket as your keys jingle about and do a number on the screen.
The iShirt comes in orange, white and black and also features a special loop that secures your earbud line from swishing around. You can order the iShirt from Urban Tool's website and it will cost you just under $50, far less than getting a bill for replacing your broken iPod.