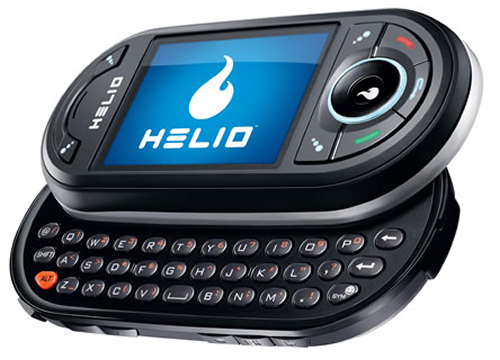 Last month Slippery Brick first told you about a Helio phone first spotted on the FCC's website and now we've finally got a name for this baby: meet the Helio Ocean.
It's designed with two sliding compartments revealing a QWERTY keyboard (horizontal) and your standard alpha-numeric keypad (vertical). It will come with 200 MB of memory and has ports for microSD memory cards to beef up any music libraries that you want to pack around with you (including Yahoo PlaysForSure and Napster support.)
The full color 2.4-inch QVGA display will supposedly be able to deliver full HTML browser capabilities and a MiniMap feature for road navigation tips using the built-in Google Maps feature. The Helio Ocean has a camera that delivers 2.0 megapixels, stereo speakers, Bluetooth support, USB ports, communication apps for all the major email providers and ActiveSync support.
It's nice to look at, and if it can deliver all of that it'll be on our list of things we must possess. Helio will launch the Ocean product before summer officially begins and at a cost of $295.