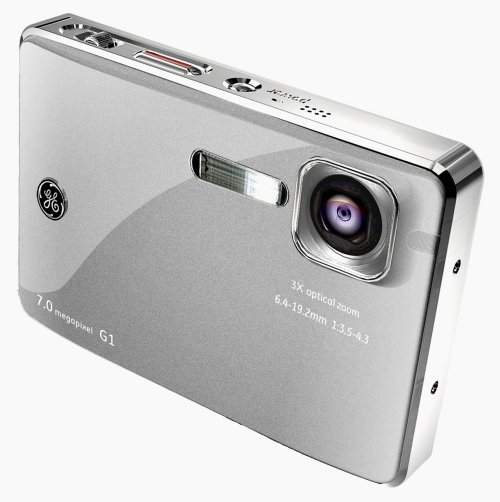 Today, General Imaging launched its anticipated line of GE digital cameras.
This new line totaling 8 cameras is the first time the GE brand has been used on a consumer camera. Every camera offers the advanced features that we see in a lot of cameras these days. This includes image stabilization, red-eye removal, high ISO sensitivity, and panoramic stitching.
First off is the A Series of cameras. The most affordable of the bunch, these cameras are made for first-time buyers and offers the minimum. The E Series is for those who have had more experience with cameras. As with most average cameras on the market, cameras in this series offer a wide 3inch screen and 4x optical zoom. The G Series or G1 is the most compact of the line up. Made as a 'point and shoot' camera, this is perfect for taking great pictures from time to time. For the more serious photographers is the
X: a very high performance camera that offers 12x optical zoom and 8 mega pixels.
Prices have not yet been set of all these cameras but it is expected to be within $149 – $399. They should be on shelves in the US sometime in May.