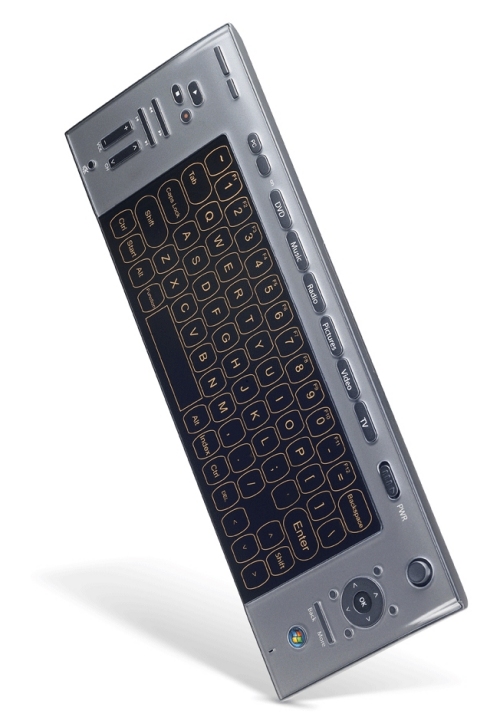 Imagine a future where you no longer need to scrap out dust bunnies, strands of hair or crumbs from lunches of old caught between the keys on your keyboard. Could such a future be within our grasp?
AMEX Digital wants to make the dream become a reality with their TSK-VX7, a wireless keyboard that has touch-sensitive pads instead of plastic buttons with yawning chasms between them. It's Windows Vista and XP compatible, has hot keys and can be used up to 30 feet away from its base (2.4 GHz, nice.) We also like that you'll get approximately two months use from four AAA batteries, considerably longer than the Logitech wireless keyboards. The power switch is also on the top of the keyboard, another no-brainer that Logitech didn't think about when it can to making its line. It may take some getting used to typing without the resistance of a traditional keypad but the benefits could outweigh the learning curve. If only Ethan Hawke's character in "Gattica" had this…
AMEX will display the TSK-VX7 at the CeBIT show in Hannover, Germany beginning March 15.
via [Akihabara]