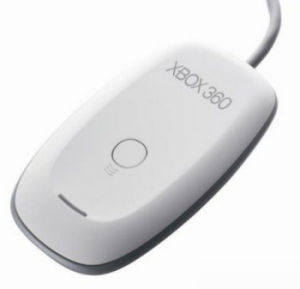 Rumors of an Xbox 360 price drop continue to swirl but remain unconfirmed by Microsoft but the company may have just made an unofficial statement that they're expecting more consumers headed their way. Starting on March 16 eight more titles are being added to the Xbox 360 Platinum Hits collection, all priced at the affordable cost of $29.99.
The titles include the 360's must-have FPS from its launch date, "Call of Duty 2", plus "Burnout: Revenge", "Dead or Alive 4", "Battlefield 2: Modern Combat", "Fight Night Round 3", "Tom Clancy's Ghost Recon Advanced Warfighter", "Top Spin 2" and "Rockstar Games presents Table Tennis". Microsoft is also offering new Platinum Hits to their customers in Japan (including "Chrome Hounds" and "Perfect Dark Zero") and Pacific Asia ("N3: Nighty-Nine Nights" being one of the new wares.)
As well the Xbox 360 Wireless Receiver for Windows just went on sale yesterday ($19.99), allowing PC gamers the opportunity to use the 360's wireless peripherals for their own games like "Flight Simulator X" or to navigate their Windows Vista OS. Microsoft also is offering the 360 Wireless Controller and the Receiver bundled together for $59.99.