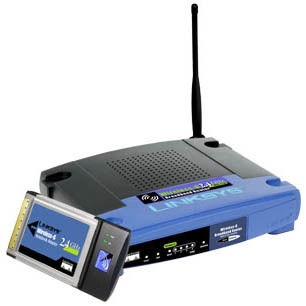 A recent and interesting study by the Pew Internet & American Life Project has shown that 34% of people that surf the internet in the US have logged in using a wireless connection at one point or another. This percentage includes people using WiFi or cell phone networks at home or at work along with anywhere else, through a PC, laptop or any handheld device.
Of these wireless users, 27% of them have connected wirelessly from somewhere other than home or work, possibly implying that there is a high level of trust in these wireless users that either public networks are safe or that their computer is secure. 19% of them have a wireless network at home and 13% have some type of PDA or smart device.
The study goes even further to investigate what these wireless internet users are doing when logging on. As it turns out, wireless users seem to be a little more connected than home broadband users with 72% checking email typically each day while only 63% of standard broadband users check email each day. I don't know that we really needed a formal study to realize that a wireless connection makes you more susceptible (forced) to getting and receiving emails during the day, but now I guess we know for sure.
The usage study goes into more depth about the use and ownership of wireless devices tied to demographics, and does give some good insight for those intending to market wireless networks and handheld products. According to the study, if you happen to fit into the demographic profile of being a white male between the ages of 30-49 then don't look for your junk mail and email spam to die down anytime soon.