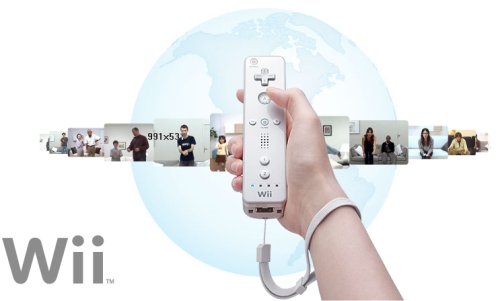 According to market research done by NPD, the Nintendo Wii outsold competitors for the month of January in the game console wars, rounding out the month with 436,000 game consoles sold.
The game console battle continues to be a heated one between the Sony PS3, Microsoft Xbox 360 and Nintendo Wii all attempting to sway gamers to their newly released consoles with additional features and incentives. While the Wii console came out ahead in sales last month, Playstation 2 sales were actually the runner up for the best selling game console of January, and incidentally was also the best selling console of 2006. In January the Playstation 2 sold 299,000 units with the Xbox 360 close behind at 294,000 and then the PS3 with 244,000 units sold.
Sales were down a little bit for all three console makers from December sales due to the holiday shopping. The Xbox 360 sold a massive 1.1 million units followed by Nintendo with 604,000 and then Sony selling over 490,000 units in December, 2006. Nintendo also had four of the top 10 games sales for January as well, with two of them for the Wii, one for the DS and one for the Gamecube. "Following seasonally stronger sales in December, unit sales remained solid in January across most hardware platforms," Lazard Capital Markets analyst Colin Sebastian wrote in a research note.
NPD gathers data for console sales from approximately 2/3 of the major retailers in the US and estimates the rest of the market, not including Canadian sales.