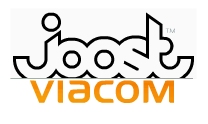 Viacom will become a major content provider to the Joost global broadband television service, according to an announcement on Tuesday. This marks the first big licensing deal for Joost.
As a partner, Viacom will offer television shows and movies from its MTV Networks, BET Networks and Paramount Pictures divisions. Using Joost, consumers can watch Viacom content on their computers for free.
Viacom made headlines a mere two weeks ago after the media company pulled clips from Google's YouTube online video sharing service due to copyright concerns.
Joost provides advanced television viewing features such as links to related content or websites based on the program. The interface is customizable through a variety of plug-in applications that provide social networking features such as instant messaging, message boards, and news tickers.
The financial terms of the deal were not disclosed. Joost is currently available in beta and requires users to download a free client application. The Joost Browser is used to browse and navigate for programs, channels, and use the various social features.