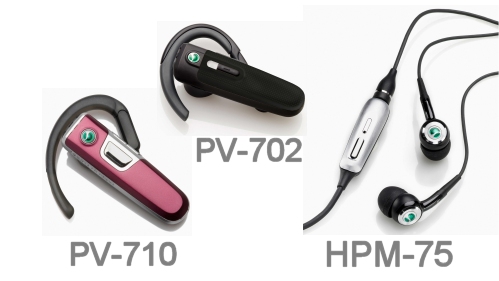 Sony Ericsson announced three new handsfree mobile phone accessories on Tuesday.
The HBH-PV702 Bluetooth Headset is a lightweight and compact entry-level wireless headset that provides up to 8 hours of talk time and up to 200 hours standby time. The HBH-PV702 is available in a black or white finish.
The HBH-PV710 Bluetooth Headset offers talk and standby times of up to 12 and 300 hours respectively. This headset comes in a variety of colors and includes a neck strap that allows it to hang while you await your next call.
The HPM-75 Stereo Portable Headset is the successor to the HPM-70. The HPM-75 comes with spare ear buds of different sizes that can be swapped over for a better fit and to block out external noise. The headset also includes a microphone and call answer button on the cord.
The new accessories will be available in Q2 2007.