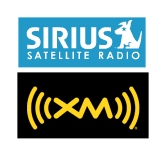 Sirius Satellite Radio and rival XM Satellite Radio have announced a $13 billion all-stock merger of equals. Press releases on both companies' Web sites confirm the merger.
The terms of the agreement state that XM shareholders will receive a fixed exchange ratio of 4.6 shares of SIRIUS common stock for each share of XM they own. XM and SIRIUS shareholders will each own approximately 50 percent of the new company.
The merger is expected to provide greater programming and content choices for subscribers as well as accelerated technological innovations. Subscribers will now have ready access to entertainers such as Oprah Winfrey and shock-jock Howard Stern.
The name newly merged company and the location of its headquarters has not been disclosed. Media executive Mel Karmazin, the current Sirius CEO, will lead the new company as CEO, while Gary Parsons, now chairman of XM, will hold the same position in the new company.
The XM service includes 73 different music channels, 39 news, sports, talk and entertainment channels, 21 regional traffic and weather channels and 23 play-by-play sports channels.
SIRIUS comprises more than 130 channels with 69 music channels and 65 channels of sports, news, talk, entertainment, traffic, weather and data. SIRIUS is the Official Satellite Radio Partner of the NFL, NASCAR, NBA and NHL, and broadcasts live play-by-play games of the NFL, NBA and NHL, as well as live NASCAR races.
Today the companies have approximately 14 million combined subscribers. Programming for both companies starts at around $12.95 for a monthly subscription.