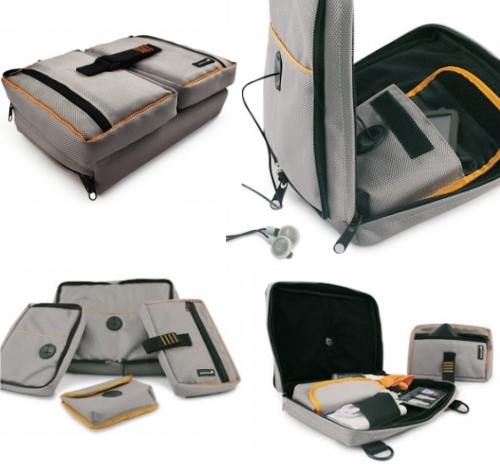 The good folks at Proporta have come up with yet another accessory to help you protect your mobile devices while you are on the move.
The Proporta Gadget Bag is a multi-compartment bag that contains a padded lining to protect your devices and individual compartments that help you keep your mobile devices organized for quick and easy access.
Each compartment has a special opening that allows you to thread cables such as power cables or headphone cords through each section. This feature allows you to charge your devices while you are on the move or listen to your MP3 player while it is still safely concealed and protected in the bag.