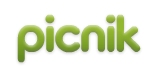 Picnik is a super-fast online photo editing utility that allows you to quickly edit your photos from a single location. Picnik is a web-based application and other than Flash 9 it doesn't require you to download or install anything to edit your photos. Picnik works on Mac, Windows, and Linux.
Picnik allows you to pull photos from your local hard disk, a website, or a WebCam. There is also a search tool that allows you to search Yahoo or Flickr for photos, so I did a quick search for "cake" on Yahoo to get a photo to edit. I'm certainly not a photog and Paint Shop Pro stretches my photo-editing abilities to their limits, but I was able to easily and quickly run through all the features of Picnik without any problems.
You can use Picnik to fix underexposed photos, remove red-eye, crop, rotate, resize in real-time, adjust color saturation and temperature, sharpen, and apply many special effects. Picnik has undo and redo buttons to make editing your photos a little easier.
Once you are done editing your photos you can save them to your hard disk or your Flickr account or email them to one of many photo-related websites.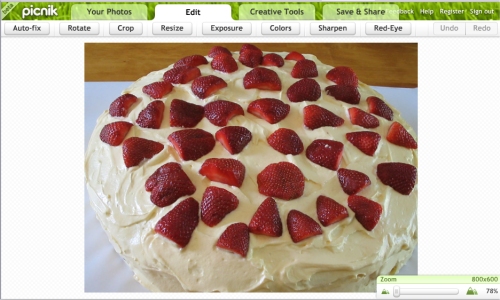 According to the bitnik blog, Picnik is powered by Adobe Flash 9 and the Adobe Flex 2 application framework with ActionScript 3.0.
All of Picnik's features remain free during the beta program, after which a free version with basic photo-editing will be available. A premium version with advanced editing features, more tools, increased storage, and greater content will be available too.
You can tell that this service is still in its infancy as there are some stubbed-out buttons on the "Creative Tools" tab for future enhancements. Create a free account to try it out yourself and keep up on new releases.