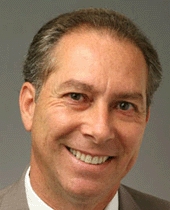 Macrovision CEO Fred Amoroso has written an open letter to address his feelings on the letter that Steve Jobs wrote regarding digital rights management (DRM) of Apple iTunes music along with offering his companies services to manage the Fairplay DRM.
In the letter from Jobs last week, he had addressed concerns rising with iTunes consumers about the DRM restrictions on downloaded music, which include the number of devices and computers that a single downloaded music file could be transferred to. While Apple is not the only company that has a DRM that restricts its downloaded music to its own music players, Apple has been under increased ridicule due to the large popularity of iTunes and iPods.
In his letter Jobs had also proposed that they do away with a DRM all together and allow purchased music to be freely transferred with no restrictions and asked for the support of the major music companies to support the idea, since they are the reason that the DRM was implemented in the first place.
Amoroso, CEO and President of Macrovision, basically made a public offer to Apple to be a service provider in managing their DRM program for them. Macrovision is in the business of DRM of electronic content and has been for over 20 years working mostly with major Hollywood studios protecting video content.
It comes as no surprise that Amoroso would be in favor of a DRM since that is the heart of their business, and what business person would not want Apple and iTunes as a client? What is surprising is that the content protection CEO made the offer to Apple using the same medium that Jobs did in the form of an open letter on their website instead of just writing or calling Jobs directly. It could be possible that Amoroso had a better chance at getting Jobs attention this a letter posted on their web page.
The letter from Macrovision listed out a number of reasons why a DRM is important and should be kept, including that DRM's go beyond just music files, they increase the value of the media, electronic distribution would increase, and finally that the DRM needs to be "interoperable and open".
"DRM supporting open environments will benefit consumer electronics manufacturers by encouraging and enabling them to create ever more innovative and sophisticated devices for consumers that play late running premium content from a number of sources", said Amoroso in the letter. Having the Fairplay DRM from Apple be open to multiple, non-iPod devices would also be a key component for Macrovision to be able to make the most of managing the DRM.
Jobs' letter has created a stir, which is most likely exactly what he was looking for along with bringing the issue of music DRM's out of his corner with consumers and onto the shoulders of the real driving forces of this issues. It's hard to imagine Apple actually turning over the Fairplay DRM to a third party, although single DRM to "rule them all" does not sound like such a bad plan and hopefully this will bring us closer at least a more flexible system for media downloads in the near future.
Source: Playlist