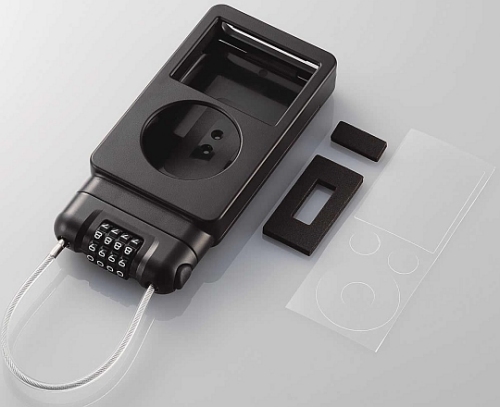 In keeping up with the regular installments of iPod accessories, we ran across this locking iPod case from Elecom via Akihibara News.
We've seen some strange iPod accessories in the past months, including the iDisguise and a bullet proof case which both have different angles on protecting the player.
This iPod accessory appears to be a combination lock with a wire cable which can lock the audio player to another object to prevent it from being stolen. Simply remove the top, slide the iPod into the case and replace the top while securing the cable to a stationary object.
I'm struggling coming up with a reasonable situation where something like this would be necessary, but I'm starting to think that necessity is not the mother of iPod accessory inventions. You could probably lock the device to something at home to keep your little brother from taking it, but it won't necessarily stop anyone from listening to it within the radius of the headphone cord.