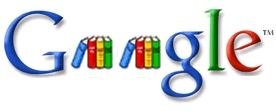 Google is welcoming Princeton University as the latest library partner in its Book Search Library Project.
Princeton University will be opening approximately one million public domain works from their library system in an effort to make them available online in a searchable format. The Princeton University library system consists of the Harvey S. Firestone Memorial Library and thirteen special libraries located around the campus.
The books being considered for the project are out-of-copyright works and therefore part of the public domain. Once digitized, the books will be fully searchable by researchers and readers alike. With Google Book Search, users can view the texts online, download them, or print them for later reference.
The project is expected to be completed over a six year period.