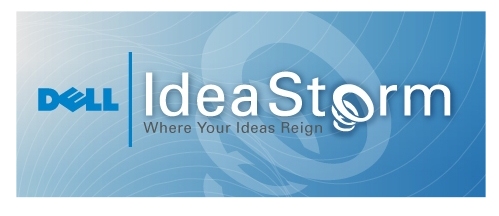 A Dell PC loaded with the Linux operating system may be a viable option in the near future, according to a statement posted Friday on the company's Web site.
Dell's decision to go with a Linux option is undoubtedly due to the overwhelming popularity of a suggestion on Dell's new IdeaStorm website. Ideastorm is a community website where Dell customers can submit feedback and offer suggestions on how to improve the overall Dell experience including products, services, and operations.
The popular suggestion was to "Offer the 3 top free Linux versions for free pre-installation on all Dell PCs." As of Monday the suggestion had over 75,000 "promotions" which are marks of approval from visitors to the IdeaStorm web site.
Dell's response on the matter sums it up succinctly, "We are listening, and as a result, we are working with Novell to certify our corporate client products for Linux, including our OptiPlex desktops, Latitude notebooks and Dell Precision workstations. This is another step towards ensuring that our customers have a good experience with Linux on our systems."
Other popular options on IdeaStorm include offering "Pre-Installed OpenOffice" and a "No Extra Software Option". Amen to that.
It's exciting to see how a simple suggestion backed by solid community interest can so quickly be taken into action. I'm sure prior to this suggestion there were teams of engineers in the bowels of Dell already working on a Linux distro for mass consumption – this most certainly lit a fire under that project.