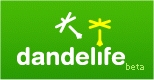 Dandelife is a social network that allows you to create and share your own personal biography. More specifically, Dandelife is a social biography network build around the telling of your life's stories.
You can use Dandelife to narrate the important events of your life, the places you've been to, and the people you've met. Dandelife creates a timeline representation of your life's events. The events link to the narrative you write which describes the event. View co-founder Kelly Abbott's Dandelife to see a good example of a biography in action.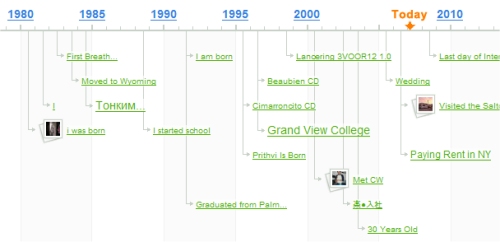 Dandelife integrates with Flickr and Youtube so you can create a mashup of your photos and videos and take it a step further by combining those images and movies with stories about the people, places, things and events in them.
If your life is even remotely interesting you should create a Dandelife and share it today.