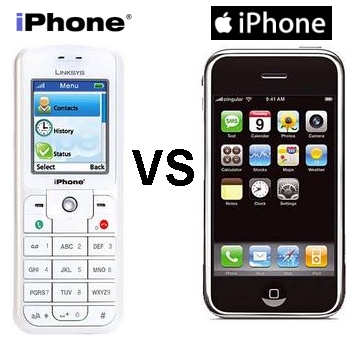 Late Thursday Cisco gave Apple one more week to respond with a formal reply in federal court to the trademark infringement lawsuit Cisco filed for the iPhone name.
Cisco had already granted Apple an extension earlier this month, but this additional extension may be further indicators that the two companies are coming to a resolution outside of the courtroom.
"Cisco is fully committed to using the extra time to reach a mutually beneficial resolution," the company said in a statement.
This trademark dispute between Apple and Cisco comes as a result of both companies branding products with the iPhone name. Cisco had acquired the iPhone trademark through a company it had purchased in 2000. Only a month before Apple rumored to announce a much anticipated mobile phone inspired from its popular iPod players, Cisco launched iPhone branded VoIP phones. This launch came as a surprise to many who had assumed that the iPhone would be coming from Apple.
According to reports, Apple and Cisco had been in negotiations for the iPhone trademark until shortly before the 2007 MacWorld convention in early January where a new mobile phone product from Apple was rumored to be announced. Steve Jobs, CEO of Apple, unveiled a new mobile phone product at the convention, and again to the surprise of many the mobile device was branded iPhone. Apparently the negotiations between Apple and Cisco for the iPhone trademark had not gone well since within a day after the Apple iPhone announcement Cisco slapped Apple with a lawsuit for trademark infringement.
It's difficult to say if Apple and Cisco are coming to an agreement, although if things were not going well for Cisco it is unlikely that they would be granting the extensions. Will Apple have to give up the iPhone name, or maybe will iTunes be available through a Linksys VoIP phone? Both companies have strong legal arguments for the iPhone trademark, and both companies have a lot go gain by keeping it. Hopefully the two companies will be announcing a resolution within the week.
Source: MacNewsWorld