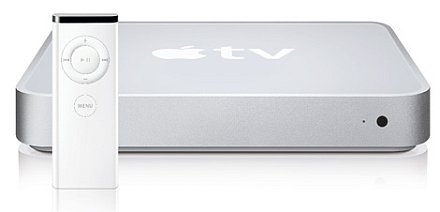 According to an article from Reuters, today Apple reported that it's going to delay the long awaited Apple TV (formerly known as iTV) launch until mid-March.
The Apple TV is a device that will connect directly to a television and allow the viewing of iTunes content streamed from a PC or Mac, such as movies, photos, TV shows, and music. The Apple TV will allow connections to up to 5 different computers at a time and can synchronize the media data to ease the process of transferring media.
"Wrapping up Apple TV is taking a few weeks longer than we projected, and we now expect to begin shipments mid-March," Lynn Fox, spokeswoman for Apple said by e-mail. Apple originally predicted a release date in the first quarter of this year, and then at unveiling at MacWorld in January Jobs stated the Apple TV would begin shipping in February.
This announcement comes in the nick of time since there are only a couple days of February left. The updated mid-March release is only a couple week delay; we've waited this long so what's a couple more weeks?
via Engadget