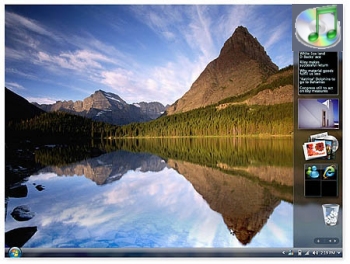 Apple has recently updated information on its website about iTunes compatibility with Windows Vista from Microsoft, urging iTunes users to wait for an new iTunes version before upgrading to the new OS.
iTunes software is the key to syncing up music from Apple iTunes to the iPod portable media players, and although it has worked well with the current XP and 2000 operating systems from Microsoft Apple has noted some issues with the new Vista OS and has a new iTunes release on the way to address them. Apple states that iTunes 7.0.2 may work well with Vista on many PC's, but due to some known compatibility issues iTunes users should wait until the next release of the iTunes software is out in a few weeks.
Some of the known issues Apple has noted range from serious to inconvenient. One noted issue states that purchased music simply will not play when upgrading from XP to Vista, and another describes how ejecting the iPod from the system tray may corrupt the iPod and if the "Enable Disk Use" is turned off the iPod software cannot be restored. Another issue lists only that the cover Flow animation may be slower.
Apple does give some information about upgrading to Vista should you choose not to wait for the new iTunes version. Steps basically outline how to uninstall the iTunes software before upgrading and the reinstalling it when the upgrade is complete. Apple also has an iTunes repair tool available for those who are currently experiencing problems with Vista and iTunes.
Windows Vista is the newest operating system released by Microsoft to general consumers only days ago, which is the first upgrade to Microsoft's OS in over 5 years. Adam Anderson, a spokesman for Microsoft, said they did not believe iTunes users "should stop using Vista for these reasons.", which is of course the appropriate answer for Microsoft. Users should consider avoiding the upgrade only if iTunes is the main or sole use of their computer. Microsoft has a dedicated team working with Apple to get iTunes running correctly with Vista "until they have the program running to the quality level they're shooting for," Anderson said.