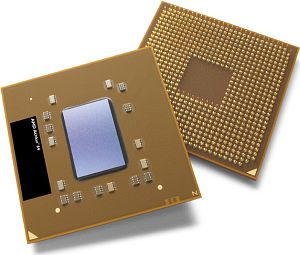 AMD has recently unveiled three new processors for mobile devices that are focused on enhancing multimedia capabilities – the AMD Imageon 2298, 2294 and 2192 media processors.
The processors are intended to bring faster and more efficient processing of high quality video and images to the mobile devices. Along with improved processing performance, multi-threading of applications would also be enabled to allow users to listen to music simultaneously while taking photos without disrupting the processing and music playback.
"As mobile broadband networks continue to increase capacity and improve quality, the consumer appetite for sophisticated multimedia on the go is growing exponentially," said Paul Dal Santo, of AMD's Handheld Business. "We are bringing to fruition our vision of helping global OEMs and network operators truly delight their customers with incredibly realistic, immersive media-rich experiences."
The new Imageon media processors will enable a number of enhanced multimedia functions including fast processing of high resolution photos up to 12 megapixels, recording and playback of DVD-quality video, high-def audio music playback, TV output to view images and video on an external TV, and video telephony to name a few.
These 3 new media processors from AMD and currently available to device manufacturers, and AMD expects to see mobile devices utilizing the processors available to consumers by early 2008.