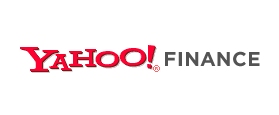 Yahoo! is looking to capture the eyeballs of saavy investors with its recently launched Yahoo! Finance, a new personal finance portal containing a slew of new tools and information ranging from "Banking & Budgeting" to "Retirement." to help consumers manage their personal finances.
Yahoo! has a continued strategy of aggregating the best tools and information from the industry's leading providers for a given topic. Yahoo! Finance will include several new "financial centers" as well as tools to help users manage their money. The new Yahoo! Personal Finance features include:
Nine resource centers covering every major area of personal finance. These "financial centers" include: Banking and Budgeting, Taxes, Career & Work, College & Education, Family & Home, Insurance, Loans, Real Estate, and Retirement.
Content from 25 industry leading providers including: CNNMoney.com, Consumer Reports, Kiplinger, The Motley Fool, Smart Money, and The Wall Street Journal.
48 "How To" guides covering financial topics, such as "Plan for the Cost of College" and "Budgeting for a Baby."
66 new financial calculators
Yahoo! will take advantage of its successful Yahoo! Answers service and feature editorially-selected user generated questions and answers on a variety of financial topics.
Advice columns from Yahoo! Finance's 13 financial experts.
A new personal finance glossary from Lightbulb Press.
"Not all of our users manage an investment portfolio, but we all manage a checkbook. This presents a huge opportunity for Yahoo! Finance to expand beyond our core investing-focused offerings," says Peggy White, general manager, Yahoo! Finance
Yahoo! Finance has already established itself as the Internet's number one destination for personal finance tools and information. The newly retooled site will certainly help Yahoo! expand its audience size and garner new advertising opportunities.
According to Alexa, Yahoo! Finance is the most visited site in the 'Personal Finance' category. The top 10 personal finance sites are: