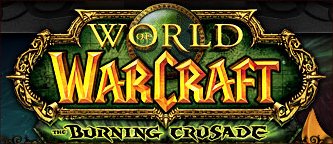 Blizzard Entertainment, makers of the remarkably popular World of Warcraft have announced that the game now has more than 8 million subscribers worldwide. Regionally they have 2 million subscribers in North America, 1.5 in Europe and 3.5 million in China.
Considering that the game is more than 2 years old, World of Warcraft has amazing longevity. Part of the reason for the success of the game is because the game is just plain good. Blizzard is know for its well polished games and World of Warcraft just emphasizes that fact with a giant exclamation point.
The World of Warcraft is literally a world. It's huge and many people who have attained level 60 (the highest level in the game) haven't seen all of the content.
Now the world is getting even bigger with an expansion pack "World of Warcraft: The Burning Crusade." The Burning Crusade will be available in stores in North America and Europe on January 16. The expansion pack features two new races: the Draenei and the Blood Elves (finally an attractive horde race), a new continent, a higher maximum level (70 instead of 60), new powers, flying mounts and a lot more content overall.
Now the only question is: Can Blizzard's servers keep up with demand? Will they have new servers online and ready to handle the expanding traffic that an expansion pack will bring? Hopefully gamers won't have to queue up too long. Plus will lag time be an issue? Blizzard just may be a victim of their own success, however most game companies would commit a felony to have Blizzard's problems.
For more info on the expansion pack visit The Burning Crusade Page.