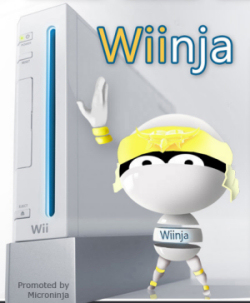 According to reports, Wii console hackers have created a mod chip for the new Nintendo game console that will allow users to directly boot backup games from consoles of the same geographical region.
The modchip named the Wiinja, has been developed only a couple of months after the Nintendo Wii has been generally released and the creators intend to have the modchip available for purchase February 1st.
Only requiring the soldering of five wires, the Wiinja site has step by step instructions for installing the chip as well as a schematic diagram. The site also states that the use of the Wiinja modchip is for areas of the world that allow the creation of back up games, and is only to be used to play back ups of the games that you own, of course.
This makes two of the three next-generation game consoles that have this "back-up" hack, leaving the PS3 as the only one without.