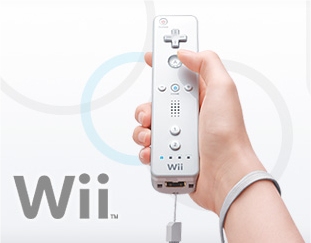 DarwiinRemote is an open source software application and framework that allows you to use the Wiimote to control the applications on your Mac by using it as a mouse or mapping the Wiimote buttons. The Wiimote is one of the revolutionary controllers for the new Nintendo Wii game console.
DarwiinRemote works by syncing with the Wiimote using the Bluetooth connection on your Mac. DarwiinRemote reads data to and from Wiimote and captures the various events raised by the controller. With the DarwiinRemote Framework you can monitor acceleration, buttons, sensor bar, LEDs, and the Rumble feature.
The DarwiinRemote interface displays a graph of all three acceleration forces acting on the Wiimote. When you move the Wiimote, the graph shows the intensity of force. In addition, a log records the history of the commands sent out by the Wiimote.
DarwiinRemote was first released on December 6th, 2006 and continues to be an active sourceforge project. Still in its infancy, this project is sure to grow with more features and offer better control of the Wiimote.
Requirements for DarwiinRemote include a Bluetooth enabled Mac with at least OS X 10.4 installed and a Wiimote. A Windows port is sure to follow and may already exist.
DarwiinRemote in Action