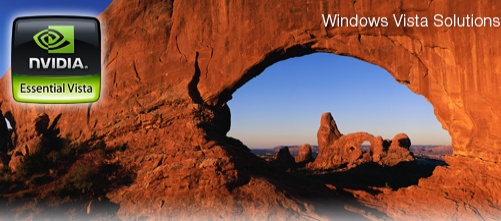 In previous articles about NVIDIA Cards ( BFG GeForce 8800 GTS and Asus EN8800 GTX ) we mentioned the fact that the only thing missing was the DirectX 10 games. That's true but there is also something else missing that's pretty vital, the drivers! It appears that NVIDIA has delayed releasing drivers to the general public for the N80 line of video cards.
From NVIDIA's Vista page: ** GeForce 8800 requires updated drivers for Vista, which will be available to download when Vista is available at retail in late January..
So all of you gamers that are anxious to get your hands on this line of cards to try out the performance in Vista may want to hold off at least until the end of January. Of course if you are planning on sticking with Windows XP then you should have no problem as you will get some serious graphics power with these cards.