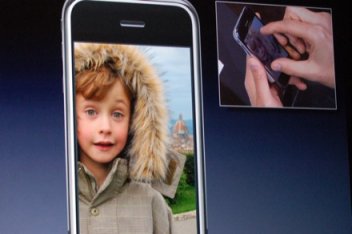 Verizon recently released information that it was approached by Apple two years ago for a deal to provide service and sales for the iPhone, but declined stating that the terms requested by Apple were not mutually beneficial.
According to reports, Apple wanted to earn a percentage of the subscription fees from Verizon customers who used the iPhone as well as complete control over the development and launching of the product. Not surprisingly, Verizon had to decline the offer. "We said no. We have nothing bad to say about the Apple iPhone. We just couldn't reach a deal that was mutually beneficial," said Gerace, vice president of Verizon Wireless.
Maybe it was a mistake for Verizon not to make a deal with Apple since the iPhone is more than likely going to bring in a few new customers for Cingular, which did accept an agreement with Apple for the iPhone. Verizon is running a business in a competitive market however, and a "cool" product from a "cool" company only goes so far unless there's going to be some profit behind it, directly or indirectly.
Someone familiar with different service providers might also notice that Verizon does not support the GSM mobile technology that the iPhone uses, and employs CDMA technology, which is arguably better for reception and signal strength. Two years ago when Verizon and Apple were in negotiations, the iPhone was still in development and could very possibly have used the CDMA technology instead had Verizon accepted the deal.
Cingular however seems happy with the deal they've ended up with and will be offering the Apple iPhone to customers in July, 2007.