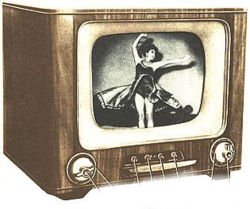 From the CES, Verizon in planning to launch a service that allows mobile phones to receive live Television broadcasts. The service, called V Cast Mobile TV, is expected to launch sometime in the first quarter of 2007.
The service will allow subscribers to get live content from NBC, ABC, Fox, MTV and others. Pre-recorded shows will also be available for viewing.
Two phones, a model from Samsung and the LG VX9400 will be available with more expected by year end.
Verizon will be using a network built by Qualcomm. The technology known as MediaFLO allows content to be broadcast to phones rather than requested by each individual phone. To think of it as having a TV antenna on your phone and you can watch what is on right now, instead of requesting specific content.
The MediaFLO technology uses UHF channel 55 for part of its bandwidth. Qualcomm has been buying up this channel nation wide but some TV stations still broadcast on this frequency. Broadcasters must vacate that channel by 2009.