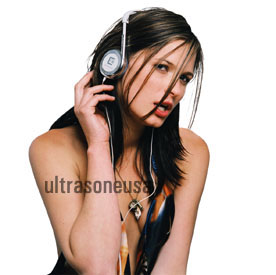 Are you in the market for headphones for your iPod or any portable device really? Do ear-plug like headphones bother you? Do you want something that looks good and is portable? Well, I may have the headphones for you. The Ultrasone iCans are designed to give big sound to little players.
The iCans feature Ultrasone's S-Logic technology. S-Logic is Ultrasone's speaker technology. What makes S-Logic unique is that allows headphones to direct sound to the outer ear instead of the inner ear. But don't you want music to go into your ears? Yes you do, but if you've experienced most headphones, especially the ones meant to fit inside your ears you know that sometimes the sound can be a little too close.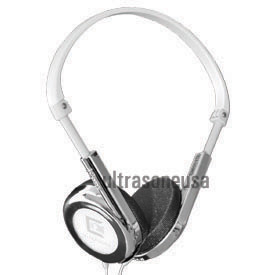 Traditional headphones shoot sound into the inner ears and therefore the stereo effect of most headphones is very pronounced. In other words, the sound is either on your left, right or right in the middle of your head, not exactly a natural listening experience. Ultrasone's S-Logic is designed to prevent the ultra-stereo effect by directing sound to your outer ears.
Sound travels through your outer ears into your inner ears and thus your brain can interpret the direction and distance of sound naturally. This gives the listener the impression that music is surrounding their head instead of being pumped directly into it. This is not an unpleasant experience, especially if you expecting the typical headphones.
The headphones are a little pricey at $129 but if you listen to a lot of music like myself then you realize that a good pair of headphones does usually cost a little more and is usually worth it.
Stats:
Frequency Response: 20Hz to 20kHz
Impedance: 35ohm
Driver: 30mm Mylar
Sound Pressuer Level: 101db
Weight: 82g (2.9 ounces)
Product Home Page http://ultrasoneusa.com/