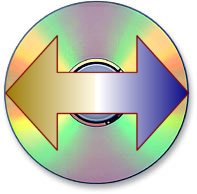 Time Warner has announced plans to introduce a new DVD format that will encode content in both HD-DVD and Blu-Ray formats. The format will be called Total HD.
Many experts believe that the confusion over formats has slowed the adoption of high definition DVD formats. Time Warner's olive branch is another peace initiative by tech companies and content companies to bridge the gap between the two formats.
SlipperyBrick recently reported on the new LG player that can play both HD-DVD and Blu-ray. This development is similar to what happened in writable DVD formats for the PC. There were originally two competing formats with DVD-RW and DVD+RW. Thought the formats still exist many DVD writers can handle either format and also CD reading and writing.
Total HD will turn the tables and make sure that current consumers that have either system will not be stuck with the next Beta-Max.