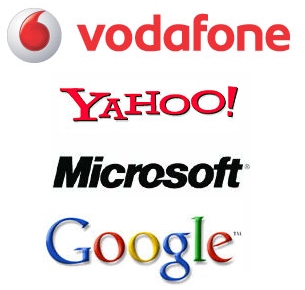 Four of the leading technology companies in the world have come together to announce an agreement along with human rights groups for a working set of principles addressing freedom of expression and human rights.
Google, Microsoft, Vodafone and Yahoo along with the Berkman Center, Business for Social Responsibility, the Electric Frontier Foundation, Human Rights Watch and Reporters without Borders among others were all involved in the creating the code of conduct, which is designed to hold the participants responsible in these areas. There would still be a number of questions involved with this agreement, the largest of which is the deterrent to keep companies in line with the agreement.
This agreement comes after multiple technology companies being scrutinized for providing hardware or software that allows the government to censor or monitor information running through them. A prime example is Google's search engine designed specifically for the China market.
"Technology companies have played a vital role building the economy and providing tools important for democratic reform in developing countries. But some governments have found ways to turn technology against their citizens – monitoring legitimate online activities and censoring democratic material," the Center for Democracy & Technology Executive Director Leslie Harris said. "It is vital that we identify solutions that preserve the enormous democratic value provided by technological development, while at the same time protecting the human rights and civil liberties of those who stand to benefit from that expansion."
The fact that the process intends to "hold signatories accountable" and that some really big names in technology have been involved gives hope to the agreement becoming useful and not just a lot of talk with good intentions and little action. Time will tell what "accountable" really means, but at the very least companies will have something to work with when these types of dilemmas arise in the future.