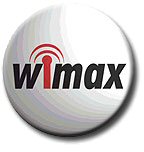 Sprint Nextel today announced that Nokia has been chosen as a key infrastructure and device provider for its 4G WiMAX mobile broadband network. Jointly, the companies will develop mobility services and applications and conduct co-marketing efforts to drive global adoption of WiMAX.
The partnership involves a commitment from Nokia to provide network infrastructure, mobile consumer electronic devices, and various market development commitments. Nokia is slated to be a major supplier to Sprint for WiMAX network infrastructure – namely the Nokia Flexi WiMAX base transceiver stations. Nokia will also have commitments to develop and market WiMAX-enabled mobile devices, including multimedia Computers and Tablets.
Sprint Nextel's goal is to have a broad array of mobile WiMAX-enabled product offerings available from multiple vendors that all work seamlessly among Sprint's network offerings. The Sprint Nextel investment in the 4G WiMAX mobile broadband network is expected to be upwards of $800 million in 2007, and between $1.5 billion and $2 billion in 2008.
Press Release [Nokia]