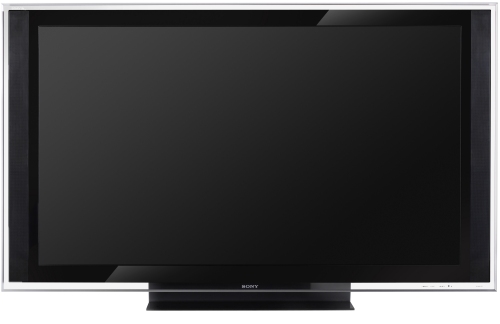 Today Sony unveiled its new 70-inch flat panel LCD HDTV at the Consumer Electronics Show in Las Vegas. Sony stated that the Bravia KDL-70XBR3 HDTV is the world's largest television compliant with x.v.Color.
The 70-inch Bravia features a 10-bit panel, which gives a finer gradient than most LCD's with an 8-bit panel. Along with that, Sony incorporated a Motionflow technology at 120Hz. This doubles the number of frames per second that are displayed to practically eliminate blurring with fast motion scenes. The LCD panel also has a 178 degree viewing angle, so viewers can still see the picture at almost a perpendicular angle. The 70-inch Bravia from Sony also sports three HDMI inputs and a PC input to use this screen as a computer monitor, and has a shiny piano black finish distinctive of this model.
"The BRAVIA KDL-70XBR3 is the result of tireless innovation and unmatched engineering," said Philip Abram, vice president of marketing for Sony's television group in the United States.
The addition makes the largest of the Bravia LCD line from Sony, which now comes in sizes of 23, 26, 32, 40, 46, 52 and the new 70-inches. This LCD from Sony is without a doubt a high-end quality product that should provide an excellent picture on a very large screen; if you don't believe me you can check out the price tag. The KDL-70XBR3 LCD HDTV from Sony will start shipping in February of this year and retail for around $33,000.
Press Release [Sony]