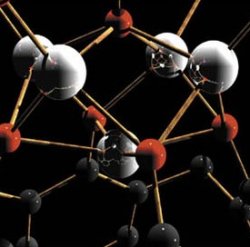 Researchers at Johns Hopkins University have patented a possible cure for cancer that involves sugar and fat. It's not a chocolate chip cookie, it's a designer molecule made of sugars and fatty acids.
Researchers urged caution as the treatment has not been tested on animals or humans yet. However, researchers are optimistic for its success.
The new substance was synthesized from a combination of two molecules. The first is a short chain fatty acid known as butyrate. Butyrate, known for over two decades to restore healthy cell function, has been shown to slow the rate of cancer. However, finding a way to deliver Butyrate to cells has been a problem.
The breakthrough comes by combining butyrate with the sugar N-acetyl-D-mannosamine otherwise known as ManNAc. The hybrid molecule can infiltrate a cell with ease to deliver its one two punch combination. The butyrate slows the growth of the cancer and the ManNAc being a sugar compound also acts upon the cancer. This combination effectively causes the cancer cell to shut down.
The John Hopkin's research article