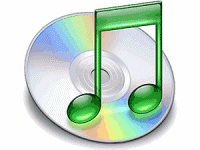 The recording industry may do something it vowed to never do. No, there are no new Michael Jackson albums coming your way, instead the recording industry may allow music downloads without DRM restrictions to combat piracy. You read that correctly, to decrease piracy, record labels may remove copy restrictions on downloaded songs.
In fact, one of the four major recording labels may make the move within the next few months. Most independent labels already sell music in an easy to copy format, usually MP3s, that contain no copy protection schemes. They believe that allowing fans to distribute legally purchased music increases the market for the music instead of decreasing demand.
The major labels are taking a hint from the independents and hope by removing copy protection they can revive slumping sales. Record companies had hoped that sales of online music through sources such as iTunes would make up for decreasing sales of CD's.
Even though sales of digital music was strong in 2006, up by about 80 percent, the growth was slower than 2005. Also music piracy is rampant in fast growing markets like China. Some record companies hope to stem this piracy by reducing the demand for the illegal goods. EMI is offering free streaming music on Baidu.com to stem the flow of illegal music. It is estimated that 80 to 90 percent of music is pirated in China.
The next move of any of the large record labels would be mostly speculation at this point. However, the willingness of the record industry to at least discuss the option of DRM free music is a sign that the industry is finally bowing to the pressure of the internet.
The recording industry has tried to sue everyone from dead people to little kids to grandmothers over music piracy. Rather than fighting copyright infringements one by one, the industry may be better off eliminating the reason for piracy in the first place, that is the high cost of CD's and the lack of interoperability of the many DRM schemes in use by Apple on other major online music retailers.
The issue of interoperability between different formats is a topic of discussion in the French government. The French feel that the music protection schemes are a consumer rights issue. If more governments feel this way, the recording industry may move first to prevent a forced change in its distribution policies.