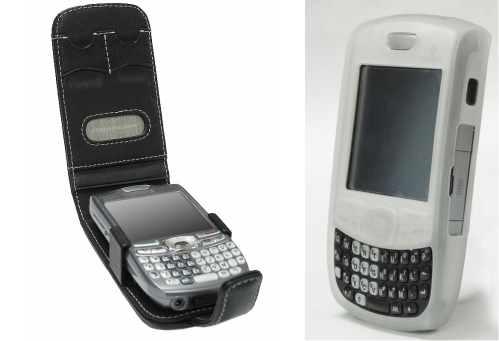 Proporta, a designer of cases, cables, screen protectors, and other accessories for smartphones and MP3 Players has released a new line of cases to protect your Treo 680 against damage and data loss.
The Proporta Silicone Case is a minimalist case that manages to leave all the buttons, ports, and other controls easily accessible. The case is made from impact absorbent silicone and will protect the 680 against drops, scratches, and any other damage caused by even the biggest klutzes.
For the leather set, there is the trademark Alu-Leather Case with a built-in 'Screen Saver' system made out of aircraft grade aluminum.
Finally, rounding out the line of cases is the Proporta Aluminum Case. The Aluminum Case is made from the same aircraft grade aluminum used in the Alu-Leather Case. Precision molded to fit the exact specifications of your 680, it is lined with soft neoprene to protect the inside as well.
The cases are available now from Proporta.