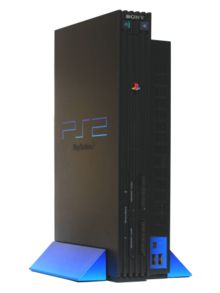 The gaming industry did well in 2006, however the real king of the consoles may surprise you. You know that the Wii beat the PlayStation 3. You also know that the Xbox 360 beat the Wii. But who beat the Xbox 360? The PlayStation 2.
Yes, the best selling console of 2006 appears to be the six year old PlayStation 2. Why did a ancient (in gaming terms) console outsell all the brand new rigs? It's probably the availability of excellent games and the often overlooked economics aspect.
Sony has an incredible lead in game sales. Four of the top 10 games sold in December were for the PlayStation 2, including the number two game, Guitar Hero, which sold over 800,000 copies. The PlayStation 2 also had the number one game overall with Madden NFL 07 which sold 2.8 million copies.
The PlayStation 2 is also relatively cheap at around $130 US at retail. This is dirt cheap compared to the $600 price tag on the PlayStation 3. The Wii's $249 price is considered one of its strongest selling points.
There are many budget minded consumers who find that the PlayStation 2 is adequate for their gaming needs and a 6 year old system may not bother them at all. PlayStation 2 sales were only down roughly 4 percent against the previous year. While this will probably fall off heavily next year when all the new consoles are actually in stock, its still a very good year for the PlayStation 2 considering the competition from the Xbox 2.
The success of the PlayStation 2 may offset some of Sony's problems with the PlayStation 3.
[Data Source: NPD Group]