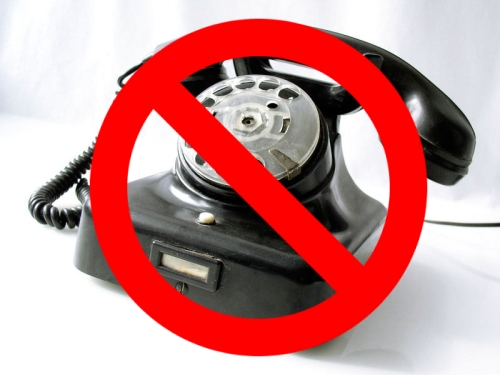 Americans are dumping their land lines for mobile phones. This alone probably does not surprise and you may wonder why anyone cares. Well there is a segment that does care: telephone surveyors. You know those pesky callers you get right about the time you're about to dig into that yummy Tater Tot casserole.
According to the Centers for Disease Control (CDC), in 2006, one out of every eight households did not have a land line. CDC researcher Stephen Blumberg said that there was a trend towards fewer land lines in the last several years but it seems to have increased in 2006. The 13.7 percent of homes without phones represents those that have mobile phones and those that just don't have a phone. The assumption is that many consumers are using cell phones instead of land lines. It is estimated that only 2 percent of the population does not have a land line.
The question is, why does the CDC care? The answer is that they conduct a large number of telephone polls to gather information. If they can no longer call a certain percentage of the population then their sampling methods may not be as accurate.
However, it appears the country is still safe as researchers have determined that the cell phone set is just not large enough or different enough from the general population to cause any major sampling issues.
Scott Keeter, a senior researcher at the Pew Research Center said, "This latest increase is larger than we would have predicted…It's now about one in four young adults (18-24) who have cell phones only. So far, it's not affecting our results, but it already has the potential to affect studies focused on young people, poor people and renters — groups more likely to have only a cell phone."
In an informal survey one in three writers at SlipperyBrick do not have a line line. At least 1 of the 2 remaining has considered ditching his land line. One loves his land line so much you will have to pry it out of his cold dead hands, or that's what I think he said.
CDC, land lines, Mobile Phones, News, phones, study