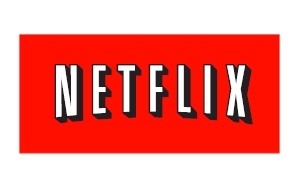 A new service from Netflix will allow subscribers to immediately watch movies and television series on their personal computers.
Subscribers will continue to receive DVDs by mail according to their current plan, but subscribers will soon have the added option of instantly watching about 1,000 movies and TV series on their PCs. The new feature will be made available in subscribers' monthly membership plans at no additional cost.
The Netflix service features a real-time playback technology which drastically cuts down on the time to begin playing to as little as 10 to 15 seconds. The service requires the one-time installation of a browser applet. The applet allows movies to be paused or immediately jumped to any point in the movie.
Bandwidth requirements are kept to a minimum of one megabit per second. With more bandwidth you will be able to enjoy a higher quality video – ranging from the quality of current Netflix previews to DVD quality with a three-megabit-per-second connection.
This is an important enhancement to the Netflix service as it takes them one step closer to removing the bottleneck – the distribution of DVDs. This is also important as Netflix will look to other Internet-connected mediums for distribution from "cell phones to PCs to plasma screens".
I have been a faithful Netflix subscriber for several years and I am very happy with the service. I can't even fathom walking into a video store anymore (shudder). While this improvement seems a step in the right direction, it doesn't solve my problems. Call me old-fashioned, but I don't want to watch movies on my PC. I want to watch them on my large TV sitting on my comfortable couch. Granted, there are movie download services already available, but will they have the extensive catalog that Netflix has?
The new service will have a phased implementation over the next six months. The company said its phased roll-out "is meant to ensure that subscribers have a great initial experience with the feature."