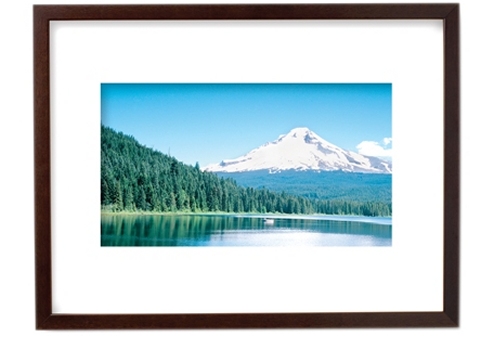 The new Mustek Ality picture frame has a few features that go a little beyond most of the digital picture frames we've seen.
This digital picture frame is made from a 15 inch touch screen which allows navigating the menu and settings directly on the picture. If you want to avoid fingerprints, there is also a wireless remote. The frame views images with a resolution of 1280 x 1024 and can be mounted on a wall.
Aside from being a pretty decent size and having a touch screen interface, this digital picture frame keeps bringing on the features with 2 built-in 3 watt speakers, 512MB of internal memory and the ability to transfer data via USB 2.0. The digital frame also can be powered by an AC adapter or rechargeable batteries. This is a real nice feature since having a power cord hanging from your picture frame could take away from the smooth look.
The touch screen interface also allows specific playback times for different sets of photos. When setting up the playback of the photos, you can program in what pictures to show on a specific day, or what photos to show at different times during the day. Since it has a built in clock, the digital picture frame knows the time and has a built in alarm. The only feature they are missing is the WiFi featured in the eStarling picture frame.
Source [GearLog]