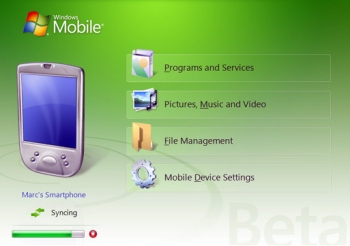 Palm has recently announced the availability of Microsoft's Direct Push technology with Microsoft Exchange ActiveSync for the Palm Treo 680 and Treo 700p running the Palm OS.
The Palm Treo's have been able to sync up email information through the Palm VeraMail client, but this offering allows the Palm OS on the Treo's to take advantage of the Direct Push technology from Microsoft which allows automatic wireless updates of emails, calendar items and contacts.
"Extending Microsoft's Direct Push Technology to the Palm OS based line of Treo smartphones gives business customers a powerful new choice for wireless email, security and manageability," said Joe Fabris, director of wireless solutions, at Palm, Inc. "This combination delivers the benefits of business-class email without the cost of additional infrastructure required by other middleware-based solutions, ensuring a fast return on investment as well as a great end-user experience."
This has been a missing link and a point of frustration for many Palm OS customers working for companies with a Microsoft Exchange email platform. Having the wireless Direct Push feature makes the process of getting email information to the smartphones faster and easier.
"Mobile users are increasingly demanding fast, automatic updates to email, calendar, and contacts. IT departments struggle to offer this productivity-enhancing capability to an ever-increasing number of workers in a cost-effective and secure manner," said Jeff Ressler, director of product management for Microsoft Exchange Server. "The addition of Direct Push Technology will help Palm's customers meet these growing user needs securely and cost-effectively by leveraging their existing, highly scalable Exchange Server infrastructure."
Palm Treo 680 and 700p users can download the ActiveSync update and get installation instructions from Palms website.