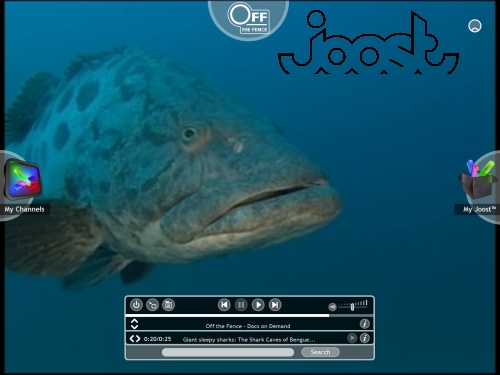 Joost is a new global broadband television service co-founded by Niklas Zennstram and Janus Friis of former Skype fame. Joost combines TV and broadband Internet with the promise that you can watch TV unfettered of the schedules and restrictions that come with traditional television.
Formerly known under the code name "The Venice Project", Joost fills a critical gap in the online video entertainment market. According to Joost, the video catalog will contain the biggest and best shows from the TV studios, including specialized programs created by professionals and enthusiasts.
Joost engineers have attempted to make the service behave similarly to TV by including the concept of programs, channels, and advertisements (of course). Keeping with the Television paradigm, Joost will consist of channels containing playlists of videos. You can flip between channels, or use the program guide to choose a channel or video to watch. The exact number of channels has yet to be revealed.
Keeping with the "social" bandwagon, the service also has features that allow you to watch videos and chat with friends or create your own custom TV channels.
Joost requires users to download a free client application. The Joost Browser is used to browse and navigate for programs, channels, and use the various social features.
Joost faces stiff competition in the online video entertainment domain. File sharing programs like BitTorrent, and video download services such as Google's YouTube or Yahoo! Video have already hunkered in for the long fight. Joost faces even more competition from television appliances and DVRs such as TiVo or Slingbox.
Joost is currently available in private beta testing. Visitors are kindly asked to sign up for the service to test and report problems.