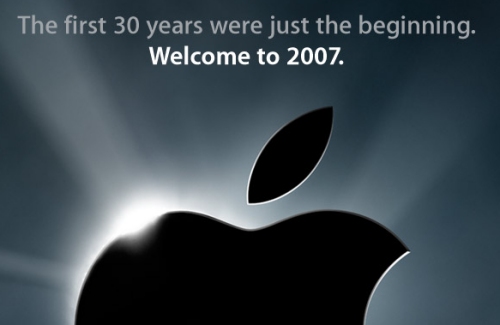 There is much anticipation in the tech industry this week looking forward to a key note speech from Steve Jobs of Apple and announcements of the rumored possible latest and greatest gadgets from Apple.
Rumors have been running for months about a new mobile iPhone (or so it's been called) from Apple. The actual iPhone name turned out to be owned by another company launching a VoIP line of phones which came as a disappointment for some, but the anticipation has again grown as we come closer to to the Macworld conference. Talk of a phone from Apple brings ideas of a mobile device with all the digital audio player capabilities of the popular iPod along with voice connectivity and of course the invaluable "coolness" that Apple provides along with it's products.
Another rumor that has surfaced and adds some excitement to the coming weeks potential unveiling's is talk of an iTV from Apple. The iTV is rumored to bridge the gap between computers running iTunes and home televisions, allowing multimedia from the computer to easily be enjoyed on the home entertainment system.
Steve Jobs, Apple co-founder and CEO, is giving a key note speech at Macworld Tuesday morning in San Francisco and many are hoping there will be some surprise announcements regarding one or both of these products. Others on various blogs in the tech community question whether or not Jobs will make any announcements of this type since this years MacWorld happens to fall on the same week as the Consumer Electronics Show (CES) in Las Vegas. CES will be focusing this year on the further popularity and distribution of multimedia.
We'll all just have to wait and see what announcements next week brings. SlipperyBrick will be here Tuesday morning with up to the minute coverage should anything transpire from the iPhone and iTV rumors.
NOTE: The keynote speech will be at 9AM PST/11AM CST/1700 Zulu Time.