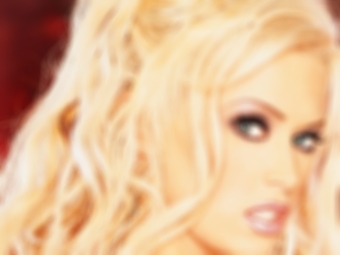 With the recent brouhaha over which format the adult film industry plans to adopt, one question is overlooked: who wants to see their porn in high definition? With high definition comes a high dose of reality. Porn actors and actresses are real people and real people have wrinkles, blemishes and razor burn, not so sexy features that some are wondering if viewers will really want to see close up and crystal clear.
The New York Times recently picked up the subject and talked to producers and actors and actresses in the industry. According to Stormy Daniels, actress, writer and director, "The biggest problem is razor burn." She's also quoted as saying "I'm not 100 percent sure why anyone would want to see their porn in HD."
With the new clarity of the high-def medium, many actresses are taking measures to adjust. Actress Jesse Jane is considering plastic surgery to take care of some imperfections. She is having her breast implants redone because they currently look odd in high definition. "I'm having my breasts redone because of HD," she said.
Producers are using technology much like that already used for the fashion industry to remove blemishes and enhance the appearance of the actresses. According to Joone, the producer behind Pirates, "It takes away the blemishes and the pits and harshness and makes it look like they have baby skin."
Joone also tells the girls to work out and watch what they eat. The technology may not be an equal opportunity problem. Most males in the business, including actors, directors and producers welcome the technology. "It puts you in the room," said Robby D, a director. Some actors are using make up to hide wrinkles but they are generally less concerned about their appearance than females.
Directors are adapting by shooting scenes from different angles. Some studios have been shooting a lot of content in high definition and have a large catalogue of content built up. Studios like Vivid and Digital Playground have many high-definition titles. Digital Playground plans to release its titles in HD-DVD while Vivid plans to release in both Blu-ray and HD-DVD.