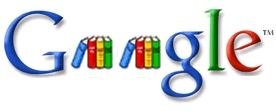 Google is partaking in a multi-year project in conjunction with University of Texas at Austin to digitize more than one million books from the universities libraries. This extends on a deal they had made starting in 2004 with five other libraries – the universities of Oxford, Harvard, Michigan, Stanford and the New York Public Library. This is a massive, massive job that Google is undertaking, but Jens Redmer, director of Google Book Search in Europe stated an important fact at an invite-only event called 'Unbound' held recently at the New York public library, 'The majority of information lies outside the Internet.'
Redmer went on to describe the project Google is undertaking, "We are working on a platform that will let publishers give readers full access to a book online." This project has been under some scrutiny since Google has stored copyrighted books on its searchable database, sometimes without the authors permission. After complaints from authors and publishers, Google changed the search tool to only show summary information of these copyrighted works.
It's also important to note that Google is a company that is into making money, and it would be narrow of us to think that the process in which Google provides this information would be done neutrally. The University of Texas however is very willing to provide help in digitizing their inventory, as it fits in with their mission to provide access to knowledge as well as preserving the information. Digitizing the works will most likely ensure their longevity.
"We are excited to join the Google Books digitization effort, and feel it advances the mission of The University of Texas at Austin," said William Powers Jr., president of The University of Texas at Austin. "Creating digital access to our library collections will enable a great many more scholars and members of the public to locate and use these tremendously valuable materials."
"University libraries in our society are entrusted with the critical mission of collecting and providing access to information spanning the entire range of human knowledge," said Fred Heath, vice provost and director of libraries at the university. "Our libraries are also responsible for effectively preserving this knowledge and ensuring access to it over vast periods of time. At The University of Texas at Austin, we hold a deep commitment to each of these objectives and believe that participating in this venture will help ensure our ability to meet those commitments far into the future."
All these books will be available through the Google Book Search, where Google will continue to adhere to copyright laws. Any public domain books will be open to anyone to freely browse and read through them with the Google Book Search. Books under copyright will only have some information about them such as the author and the title, as well as where the book can be purchased or borrowed. Also, any author can choose to have their book excluded from the digitization if they wish.
Public domain books are those with expired copyrights, which is defined in almost all countries by certain conditions, including the work must have been created over 95 years before the current year, the authors must have died 70 years before the current year, and there are no copyright extensions.
Digitizing books this way only makes sense, and it will obviously become easier for books to be digitized going forward since most authors and publishers are already storing them in some type of electronic format. People may argue that there is a difference between indexing by knowledge and getting search results through a proprietary algorithm, but in reality it is already very difficult to find printed information without using the internet. Information will continue to grow faster each year, and using technology to making this information available to all through a fast and convenient medium is the only way anyone can keep abreast of undertakings and knowledge as a whole. It could be that Google is not the right answer in this controversy, but it appears that the vast majority will benefit from this effort, and who else is able and willing?