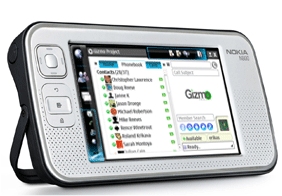 Gizmo Project has created a special version of their VoIP client for the Nokia N800 Internet Tablet. With just a few taps of the stylus, you can can make crystal clear Wifi calls using Gizmo Project. The key features of Gizmo for the N800 include:
Use your Internet Tablet to make Internet phone calls.
Free calls to other Gimzo, Google Talk or MSN users.
Ultra cheap calls to landlines and mobile phones anywhere in the world.
Voicemail, call forwarding and conference calling included.
Access your existing Gizmo Project contacts from the Nokia N800.
Presence lets you instantly see which of your contacts are online.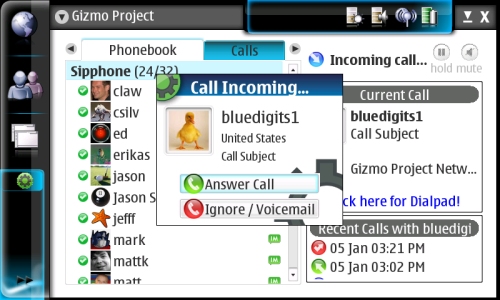 Gizmo Project comes from the team who developed the SIPphone VoIP platform. Gizmo is a software application that allows you to make free computer-based calls to other Gizmo users or any SIP-based software, such as Google Talk.
Gizmo is important because it uses the open source SIP platform as opposed to proprietary approaches like Skype. So not only can you call other Gizmo members (PC, PSTN) but also members of other SIP-based networks. Gizmo is available for Mac, Windows, and Linux.