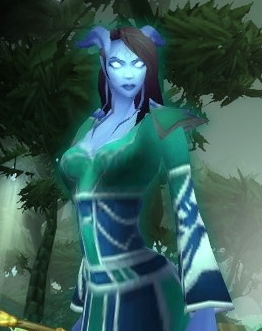 Blizzard Entertainment, the publisher of World of Warcraft and the upcoming Burning Crusade has launched a flash based mini site for the game. The site features some small games, some movies detailing the game play and a lot of explanations for the new features in the game.
Each mini game that you win allows you to collect another jewel into your inventory. If you win each mini game you can unlock hidden content and downloads on the site.
The movies feature the new races,the Draenei and the Blood Elves, in action. The games let you test your skills in a variety of ways.
Various screens in the flash site explain the features of the game. The Burning Crusade features a new profession called Jewelcrafting that let's a player turn raw stones, which are found by mining, into jewelry. The items created are like in-game items.
The expansion also features socketed items. The feature is much like Diablo where armor and weapons can be given different attributes based on what jewels are placed in the sockets.
There is also a new continent, Outland, to explore.
All in all, the expansion looks terrific and some of the staff of SlipperyBrick may have to renew their subscriptions to this awesome game.
Here is the link to the World of Warcraft Burning Crusade mini site.