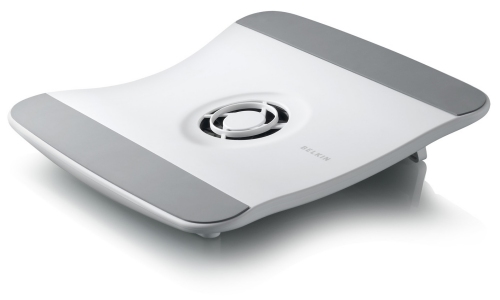 Belkin released a Laptop Cooling Stand at Macworld this week, designed to help keep laptops cooler when in use, and possibly in response to recent problems with overheating batteries in some laptops.
The Belkin laptop stand has a curved design to allow additional airflow below the machine and also has a built-in fan that pushes air up, according to TechDigest. Due to this, we are not sure if the purpose of the stand is to cool the laptop or your lap, but either way the increased airflow would bring fresh cool air up to the machine and keep the hot air away from your legs.
The fan runs off of the USB port on your notebook so it doesn't require an electrical outlet and will no doubt suck it's share of juice from your battery. The Laptop cooling stand is expected to go for around $30 and should be coming out towards the end of February.
Source [TechDigest]