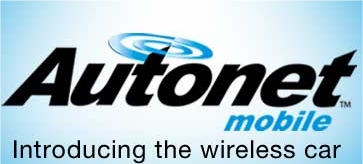 Autonet Mobile has announced that it is going to launch a product to provide broadband internet connections through a WiFi hotspot in vehicles. Autonet is planning on unveiling the mobile WiFi product at the CES International in Las Vegas on January 8th. They are also expected to make an agreement this week with Avis Car rental to provide the WiFi system in their rental cars by March of this year for an additional $10.95 a day.
The rolling WiFi hotspot is expected to cost around $399 initially along with a $49/month service fee. Since Autonet takes the service fee, they are also acting as the internet service provider with the 3G back-end connection. This is slightly different from most hardware sales for WiFi where consumers would have to purchase the hardware and internet service plan separately. "Our goal was to deliver seamless connectivity to the car," says Sterling Pratz, the president and chief executive of Autonet. "It's a new-age media center for the car." The Autonet WiFi hardware can be powered with a simple cigarette lighter adapter, and is able to supply national coverage for the internet connection from about 95% of the United States.
Having a mobile WiFi hotspot in a vehicle can have numerous convenient applications. Most mobile computers and many gadgets now use WiFi connectivity and can all take advantage of this rolling WiFi. Not only does it allow access to the internet and to email, but users can also take advantage of streaming media such as music and video, and can even take advantage of WiFi phones that utilize VoIP technology. The price might be a little bit stiff compared to other wireless 3G services, but for some, especially those spending a lot of time on the road, the convenience and cost savings on other services could easily justify it.
"We live in a car-centric society, and our Autonet Mobile Service is directly addressing the communications needs of today's drivers and passengers," said Pratz. "We are putting the connected lifestyle in the car with an easy-to-use service for executives and families on the go."
Source [Autonet Mobile]