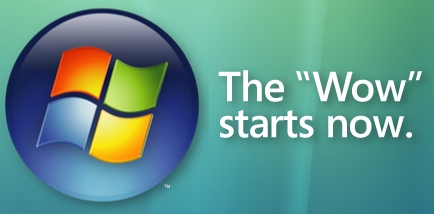 Customers with business accounts have had Windows Vista available to them for almost two months, and the launch to general consumers is just a few days away, scheduled for the 30th of January.
Even with the limited exposure the new OS has had, there have already been reported issues with drivers, some anti-virus software and Quickbooks to name a few. To help with this, Microsoft has created a page to help you get ready for Windows Vista, walking users through the different editions of Vista, a product guide, and upgrade information. An upgrade advisor is available, which is a tool that can be downloaded to run on your PC to help identify compatible and non-compatible device and software issues. Be sure when you run it to have any devices that you want evaluated to be connected to your PC when you run the scan.
If you have PC's on a network, there is a hardware assessment program (beta) to evaluate other PC's on a network a single PC, checking the remote PC's BIOS, resources and hardware upgraded recommendations.
Microsoft has spent a lot of time and money in advertising the new operating system showing off a brand new look, increased functionality, ease of use and more security, but that doesn't necessarily mean you need an upgrade or that Vista is better for you than what you currently have. "The bottom line: Windows Vista is essentially warmed-over Windows XP. If you're currently happy with Windows XP SP2, we see no compelling reason to upgrade. On the other hand, if you need a new computer right now, Windows Vista is stable enough for everyday use.", suggested CNET in a review.
My first suggestion for this upgrade would be to wait a little while to give Microsoft some time to work out more of the issues that will undoubtedly be encountered. Microsoft in notorious for having a lot of bugs to work out in the first release or two of their software. Once you feel you are ready for the upgrade and want to check out the new features of the Windows Vista OS, I would strongly suggest going through the free checklist referenced above from Microsoft first, to help avoid a lot of headache and downtime due to the upgrading process.
Pricing for next weeks release of the new Windows Vista OS range from $199 for Vista Home to $399 for Vista Ultimate.